Time for yourself...
Your seaside holiday!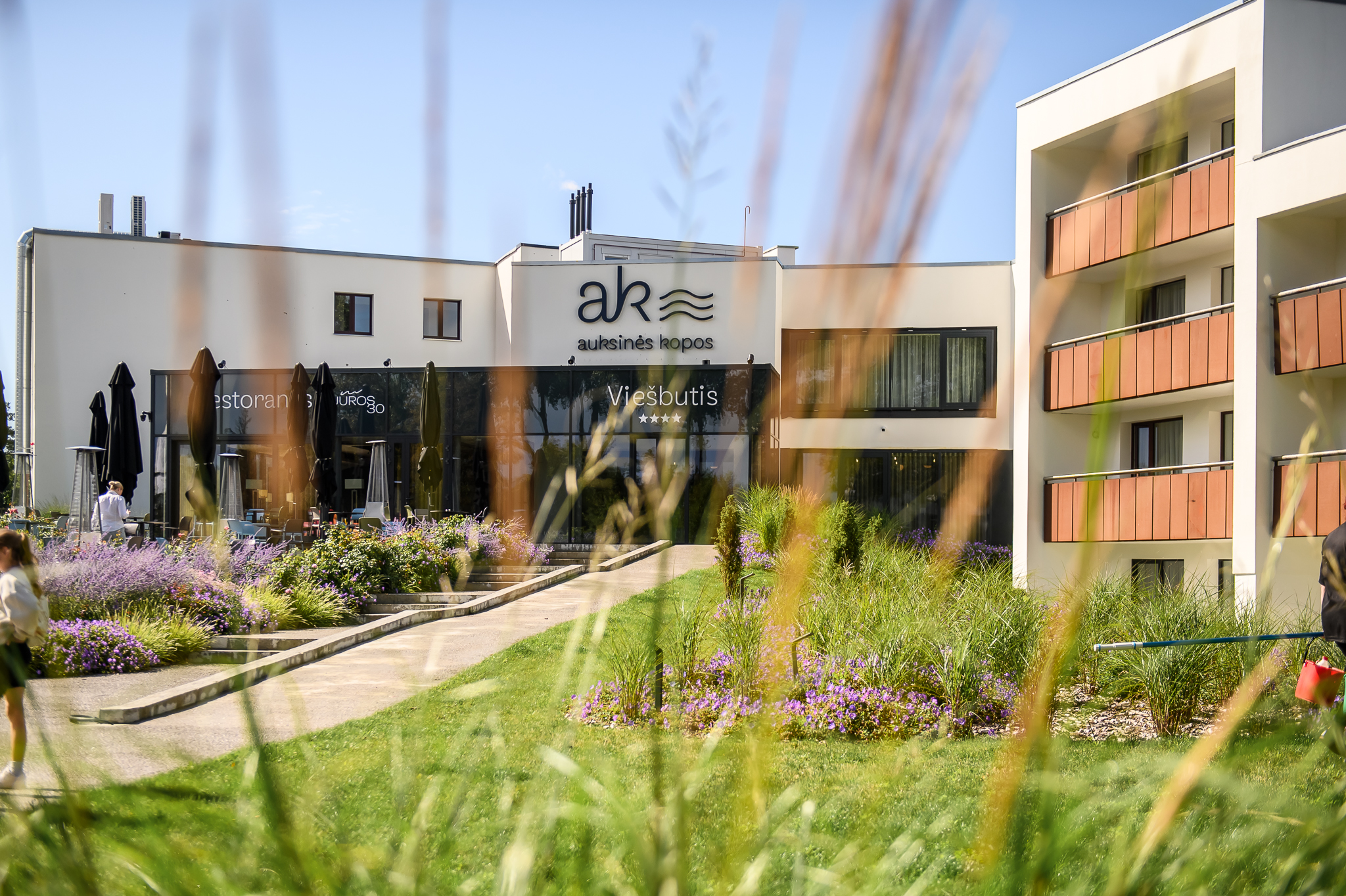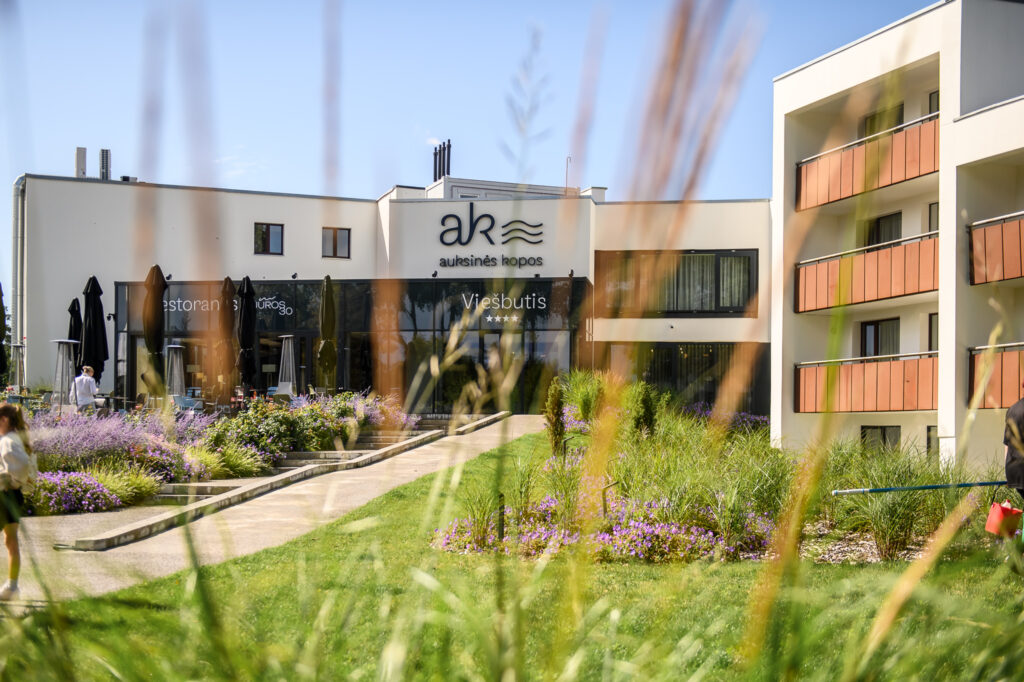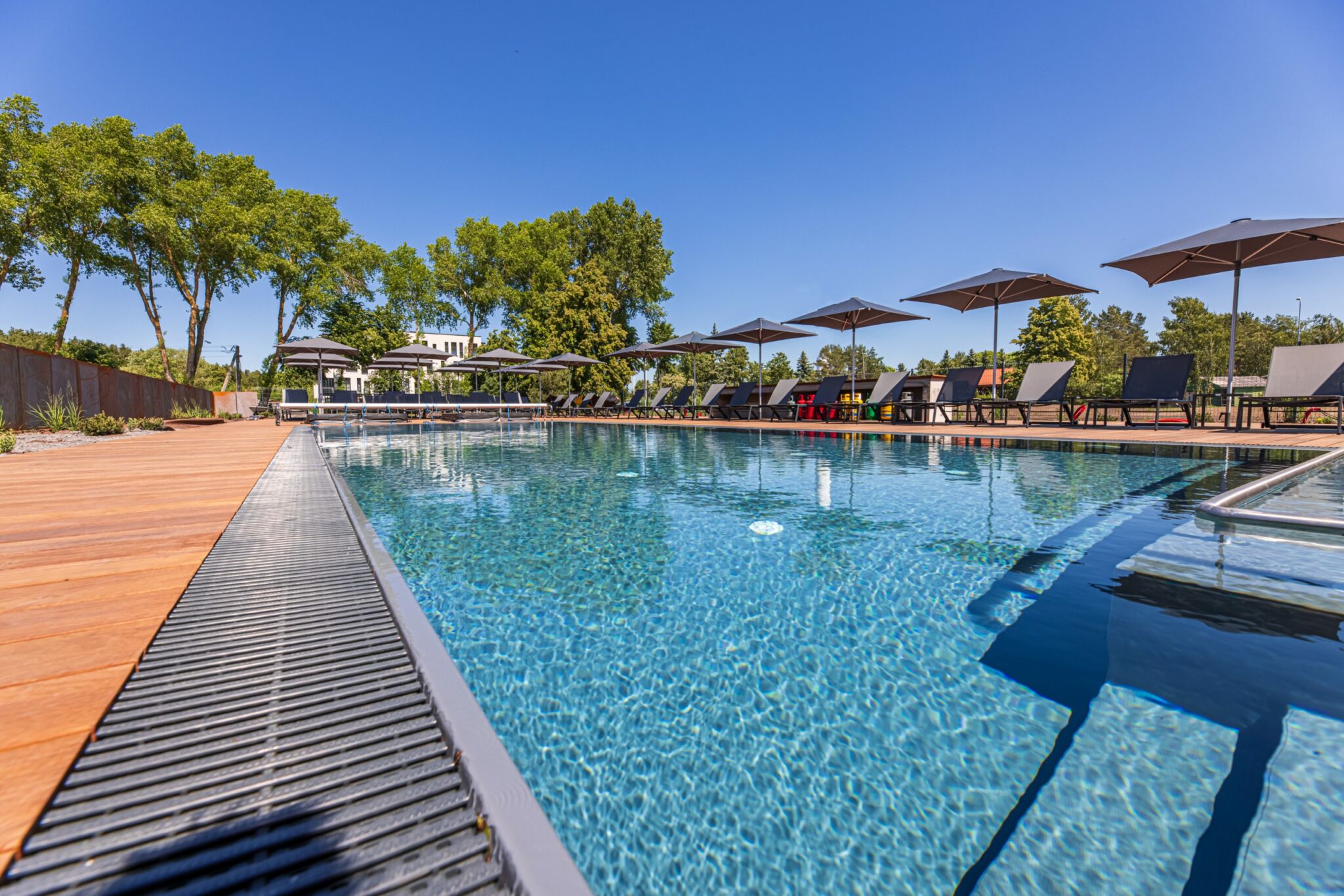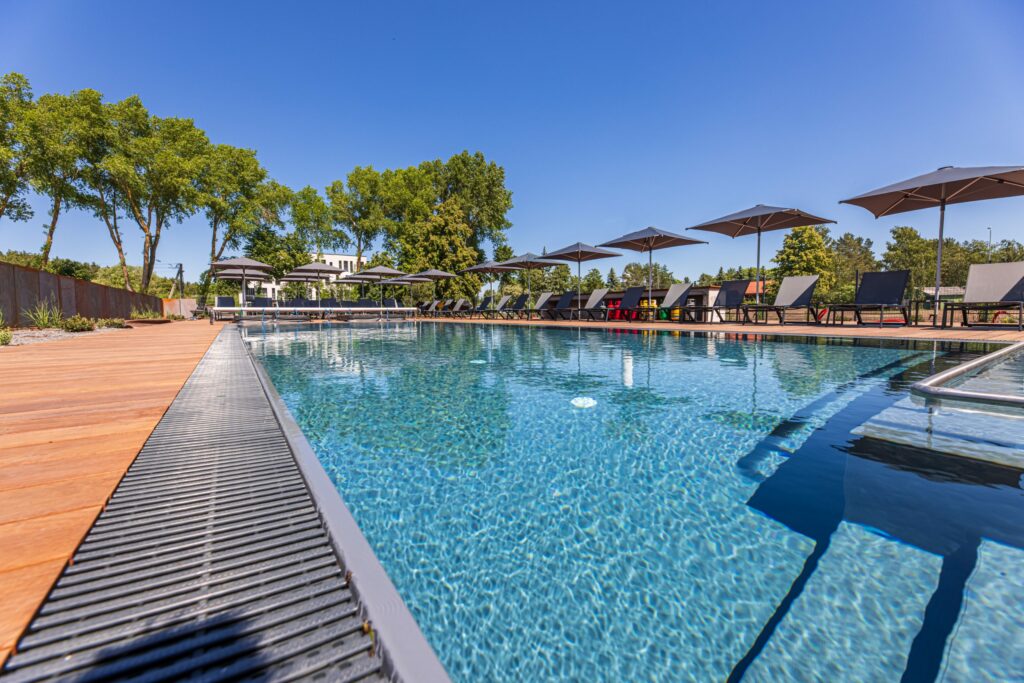 It's the place to come back to
"Auksinės kopos" is the closest 4-star hotel to the sea in Sventoji, surrounded by a natural pine forest. Just 50 metres from the widest beach in Lithuania, where the sky and the water merge. Cosy dune paths where holidaymakers return barefoot to pick up a towel or a game ball. It's a renovated hotel, where you can enjoy a cosy meal, a spa treatment, or watch the children playing in the outdoor pool with a smile.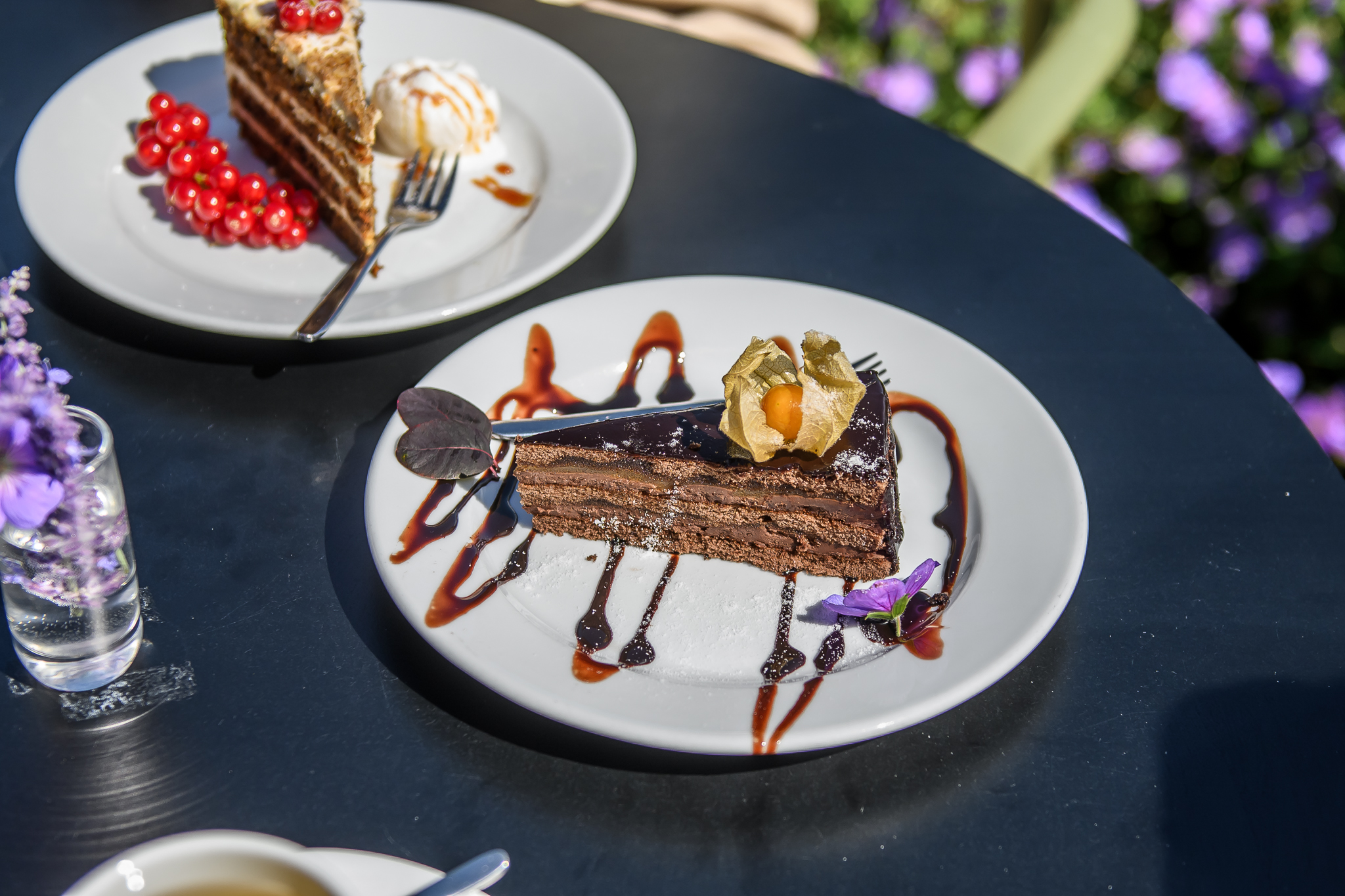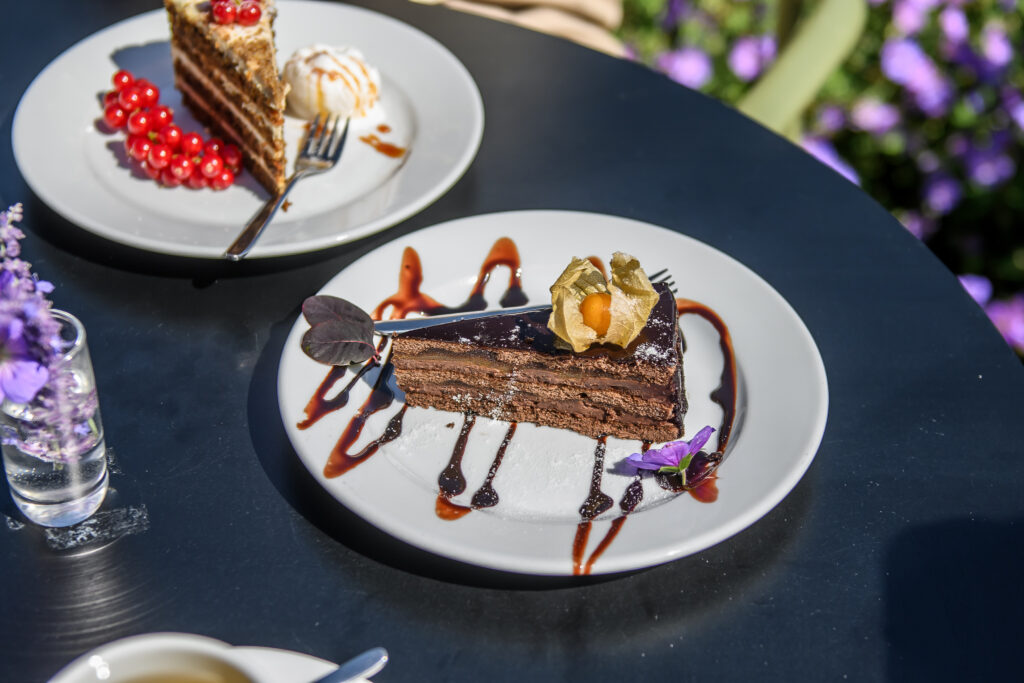 When the sand flows over your toes and you don't need anything else… When the waves gently wash over your toes and then run away, and every time you feel the moment of fullness… When you start the morning with a golden sunrise and end the day with a blushing sunset, which.are wonderful every time and never get boring… When you fall asleep surrounded by the sound of the sea, which occasionally fades away, only on really special days, you realize that you can't live without the sea. That's why you come back again and again. To your holiday home. To "Auksines kopos".
Active leisure on the seaside
Natural nature, the sea, and a quiet serenity that you can neither create nor fake – this is the new Sventoji. Today, with all the hustle and bustle around, it is like a cozy gulf for those who appreciate what is real. That's why a holiday in Sventoji is like an unexpectedly discovered and carefully guarded incubus. After all, it's good to return to a perfect place where everything, except the seaside air, is constant. It's good to discover it for yourself and to feel sweet that it's a little bit yours.
It's fresh, tasty, and aesthetically pleasing food. It's a carefully thought-out menu that will delight families on holiday, diners looking for new flavors, and guests celebrating important personal occasions. We have two outdoor terraces where you can enjoy snacks and drinks al fresco.
Let experience speak for itself. The ones you don't usually have the time or opportunity for, the ones you keep putting off or dreaming about. An active swim in an outdoor pool, the pleasures of a jacuzzi or a massage, or maybe the cleansing heat of a sauna to cleanse your skin and soothe your body. Spa in Sventoji – yes, and now you'll find it here at Auksines kopos.

Special news – private spa houses, where you can enjoy unlimited spa experiences in the comfort of your family, for as long as your heart desires.
Entrust your celebrations to us and enjoy the anticipation yourself! We can organize any event, personal celebration, or party in the hotel space of your choice: in one of the two restaurant rooms, on the terrace, or by the pool, in the Outdoor Spa area.
Bookings for the summer season are now open! Choose your holiday program and enjoy the anticipation.